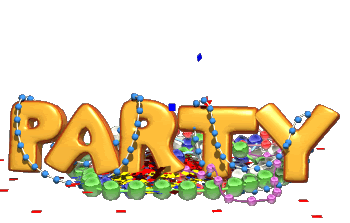 What is better than one giveaway?
How about a whole bunch of giveaways all on one blog being given away all around the same time?
February is a busy month when it comes to birthdays for
G4M
and since a celebration only gets better when there are gifts for all, this Giveaway Event is going to be incredible! Sponsors already include fabulous products from MyPrincessPartyToGo.com, Imagination Box Co., and Betterthannormal's Etsy Shop.
Jump over to
Giveaways4Mommy
and sign up for an email notification for their February Birthday Bash Review & Giveaway Event! You'll be notified when the giveaways begin via email.
If you'd like to spread the word about your own product give G4M a quick email, they still have a few openings for product sponsors. Read more about this event
HERE
.